Testimonial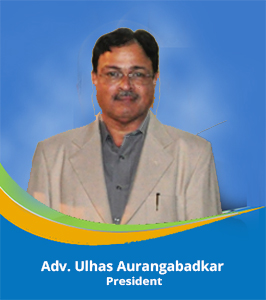 Adv. Ulhas Aurangabadkar
President
Dharampeth Education Society
It gives me an immense pleasure to introduce ourselves as an academy dedicated to the cause of Indian Art and Culture. Dharampeth Education Society has a glorious history of 90 years and has always strived to meet the requirements of all the classes of the society. We, at the new academy entitled "Natraj Art and Culture Centre" are full of expert faculties with absolute enthusiasm. I extend my best wishes and full support to the new venture.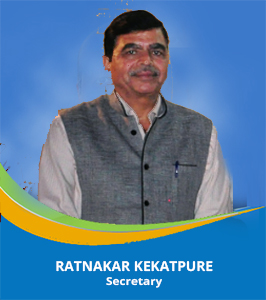 Ratnakar Kekatpure
Secretary
Dharampeth Education Society
I am delighted to know that Natraj Art and Culture Centre is commencing courses in B.A. (Dance) and B.F.A. (Applied Arts) affiliated to Kavikulguru Kalidas Sanskrit University, Ramtek from the academic session 2018-2019. I hope that the centre will strive hard to achieve it's motto of promoting value based education to students in Indian Art and Culture. I am sure that the centre would be a useful platform for producing best artists and providing gainful employment. My greetings and best wishes to all students and faculties for success in their mission.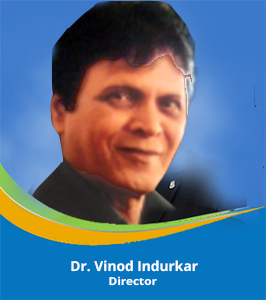 Dr. Vinod Indurkar
B.Sc, B.Pharm, B.Ed, M.A. Philosophy M.F.A., Ph.D (Drama), D.Litt. (Fine Arts)
Director
Art is impossible without consummate skill, high self-standards, persistence, hard work and talent. But all these essential and indispensable qualities are worthless if there is no artistic conception of the world, and individual world outlook and harmonious system of aesthetic principles translated into images. We are sure that our teaching staff will guide students in achieving their goal of having an individual world outlook.
What kind of society will the future generation live in? What "beautiful and furious world" will surround them? And what will be the place of art in that society? These futuro logical questions are interconnected. We are sure that our future plans of skill development programmes will be an answer to the future art-world as we believe that the future matures in the present.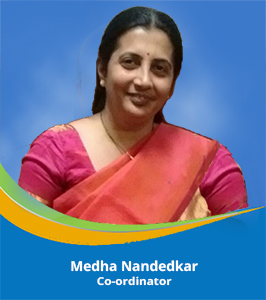 Medha Nandedkar
Co-ordinator
The Indian artists have impressed the art world through their creative art works and have been acclaimed internationally for their contribution in the field of art. The concept and the development of 64 arts in this land has been phenomenal and highly appreciable. The Indian artists through their indigenous and conscious creations have been able to develop aesthetic vision of the art lovers. No doubt that students' attitude towards subjects other than art is found to be predominant in recent years, but now it's a fact that large number of talented and creative students are interested in making performing and visual arts as their profession. This is welcome situation. Dharampeth Education Society's Natraj Art and Culture Centre is established to provide an art-platform to young talented artists so that their feathers would be strengthened to have flight of fancy and their dreams would be fulfilled here and now. My hearty best wishes to this everlasting inspirational venture.